Mental Health and Exercise
How can martial arts boost your mental wellbeing?
Martial arts like Pil Sung Do have a whole host of mental health benefits, according to health experts. Although many are reluctant to get involved themselves or let their kids get involved because they don't find the idea of a "violent" sport too appealing, the benefits these sports can offer to your mental and physical health can actually be used to avoid conflict altogether. For a long time, practicing martial arts has helped children and adults alike to improve their physical condition, build their concentration and grow in confidence.
They act as a noble cure to our emotional struggles, as well as a great full-body workout. Mental and physical benefits appear to come from practicing any form of martial arts. For some practitioners, this is the whole reason for taking on the sport in the first place. Their effectiveness has already been proven in a number of studies. Some works that point to their positive impacts include Improvements in self-esteem (Fuller, 1988), The martial arts and mental health: the challenge of managing energy (Seitz, 1990) and Reductions in anxiety and depression (Cai, 2000).
Stability and balance are two key goals of martial arts practice. They are highly effective as a technique to balance our mind and body, even though they were originally intended as a means of self-defence. So if you're looking to improve your mental health, why not give Pil Sung Do a go?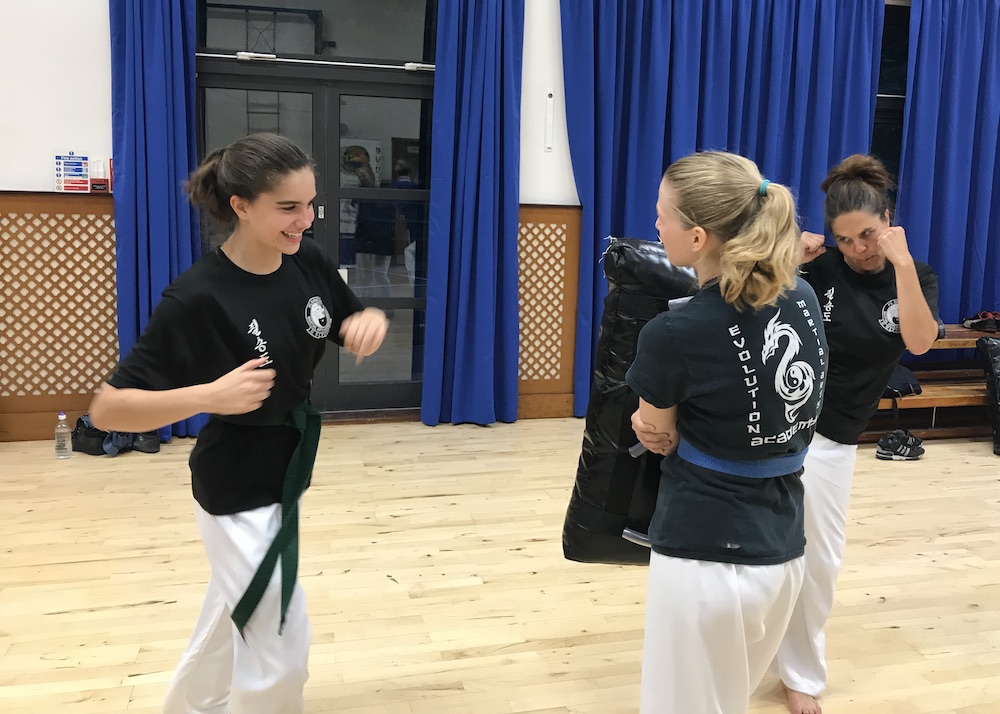 Pil Sung Do for Stress
You must learn to let go. Release the stress. You were never in control anyway.
– Steve Maraboli, Life, the Truth, and Being Free.
We all face endless challenges, whether we're dealing with regular day-to-day schedules or battling for that promotion at work. It's a very common problem, but did you know that your risk of heart disease can be greatly increased by this sort of chronic anxiety and stress?
One way to fight against this issue is to increase the amount of cardio you get each week by engaging in extensive physical activities like martial arts training. The adverse effects of stress can be reduced through this great healer. Breathing exercises and meditation form a key part of martial arts practices. Your stress level will decrease, and your heart health will improve vastly.
There's no better option than the martial arts if you're hoping to improve your emotional and physical wellbeing.
Pil Sung Do for Anger
Angry people are not always wise.
– Jane Austen, Pride and Prejudice.
We all have some unpleasant experiences, no matter how hard we try to live a positive life. If you're looking to release your anger, intense aerobic workouts like Pil Sung Do can work wonders. Anger is associated with some harmful effects, but some researchers have found that martial arts training may help to combat this.
We may not think our actions through fully if we are angry. But unwanted thoughts can be cleared away through martial arts. We can learn to calm our thoughts through meditation and breathing exercises, which are both a key part of martial arts training. We can slowly learn to release our anger without reacting and deal with our inner conflicts. Martial arts training has a strong focus on self-control.
Pil Sung Do is a great way to learn self-discipline, thanks to the strong links between martial arts and mindfulness.