Breaking Out of the Bullying Cycle
Cracking Them with Confidence
Many students in schools all over the world have to deal with bullying every day. Whether school life will be miserable or fun really depends on the way in which the school deals with the problem. Being bullied might make you feel utterly helpless, but there are some things you can do to help your situation.
Look at Your Body Language
Try your best to carry yourself with confidence, attention, respect and calm. If someone walks, sits and acts in this way, they're generally more likely to be listened to and less likely to be picked on. Moving away from people who might cause trouble is a big part of this, as are holding your head high, taking brisk steps and having a peaceful face and body. Keep your back straight, look around and notice what's happening around the room.
Know What Bullying Looks Like
There are three main types of bullying.
Physical Bullying
A person's belongings or body is harmed by a bully. Examples of this type include…
❏ Nipping/punching/kicking;
❏ Doing rude gestures and poses;
❏ Spitting at someone;
❏ Taking or breaking someone's things;
❏ Bumping/tripping.
Verbal Bullying
A bully might say cruel things or write them down. Examples of this type include…
❏ Teasing;
❏ Threatening injury;
❏ Inventing offensive nicknames;
❏ Insults;
❏ Inappropriate comments.
Relational Bullying
Sometimes called "social bullying", this is where a bully causes deliberate harm to the victim's social standing or friendships. Examples of this type include…
❏ Ignoring someone;
❏ Publicly humiliating someone;
❏ Preventing someone from making friends;
❏ Gossiping.
Walk Away
Move out of reach of your bully, whether that means moving to the side in the corridor or calmly taking a few steps back if they come up to you. You can glance back to see where the bully is, but remember to leave with confidence, composure, awareness and respect. Often, the safest choice is to step out of a queue or move to a different seat.
Start the Conversation
If you're being bullied at school, tell your family, tell a classmate and tell your teacher. It's not going to stop if you don't do this. It might be easier to talk to a different family member first (your aunt, grandmother or older sibling) if telling your parents is too daunting. Writing a letter is also a good option.
Establish Clear Boundaries
You need to be able to set a clear boundary if a kid at school keeps following, threatening or trapping you. Try to stand up tall, hold up your hands like a barrier and tell them to stop.
Understand Your Feelings
One of the most confusing parts of bullying can be how it makes you feel. It doesn't feel good – everyone knows that – but there are plenty of other ways to feel and they're all completely normal. You might feel…
❏ Responsible, like the bullying is your own fault;
❏ Abandoned and upset about being all alone;
❏ Sick;
❏ Embarrassed and humiliated;
❏ Like an outcast;
❏ Hopeless and stuck;
❏ Unsafe and afraid to attend school or work;
❏ Scared to talk about it;
❏ Stressed out and mixed up from wondering why this is happening and what you should do;
❏ Lo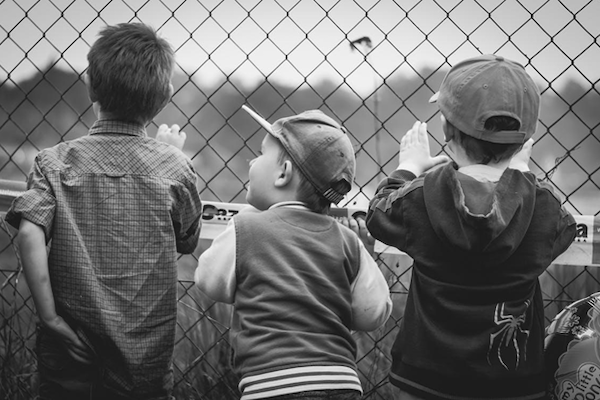 nely, as if nobody wants to help.
Whatever you're feeling, know that none of this is your fault. Things may be feeling pretty horrible right now, but this isn't forever. Talk to the people who care about you, and let them give you the confidence you need.