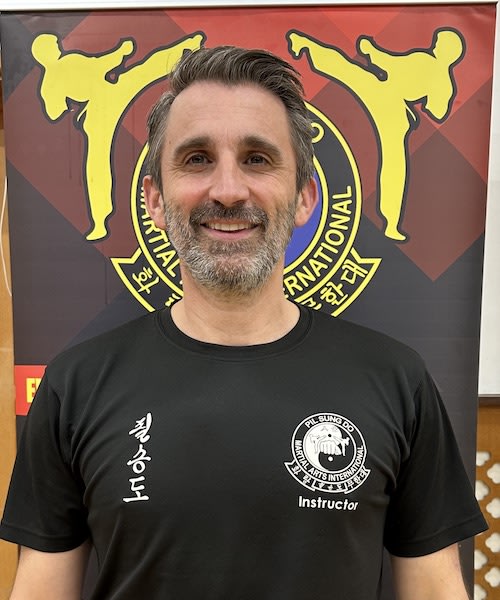 Adam Fisher
I started training in Pil Sung Do five years ago with my son. What we hoped would be a joint hobby has become a shared passion and has provided us with that ever sought after quality time together.
Pil Sung Do's contribution to enhancing my work life balance has been enormous and my strength and fitness has improved beyond all expectation. Being in the moment in class is such a given I have come to think of it as 'effortless mindfulness' .
As an instructor my goal is to support, encourage and enthuse all our students to fulfill their potential and achieve their own goals.