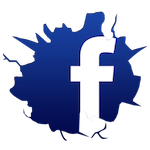 Changed my life. The people we train with work to your ability and help to develop your skills as opposed to showing off there own. We always welcome new people and do our best to make you feel welcome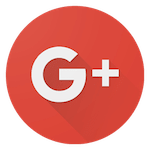 I attended these classes for few months and loved it. If it wasn't for my previous knee injuries I would still be doing it. There are loads of guys and girls there so it's not aimed at any specific gender but as a female, I have gained a lot of confidence in dealing with real-life scenario as in rapist or armed attacker. It showed me the weakest parts of human's body and how to take advantage of this knowledge when I'm in danger. Would recommend for anyone who is looking for something unique, diverse yet effective.

My Son Connor and I joined Pil Sung Do in October 2009. I really wanted my son to learn martial arts as I thought it would give him great confidence throughout his life, also Connor was really interested in learning and kept asking me if there was any groups anywhere.

I myself wanted to learn as well as had put on some weight from just giving birth to recent baby of 6 months at the time of joining.. Since joining Pil Sung Do I have enjoyed it every week and training has given Connor and I great confidence within ourselves plus I have also lost nearly 3 stone which is great!

The instructors are brilliant and the school has a great atmosphere. Pil Sung Do is a great workout, great self defence and a great confidence builder!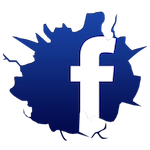 Great class, great instructors, loved every minute of it!

My teenage son took up 'Pil Sung Do' about eight months ago. Having taken him to his lessons for the first three months I decided that I would give it a go because what I saw in every class made great sense. With the encouragement of the Grandmaster. This turned out to be a wise decision. Not only did I learn to defend myself within a short time, but I have also increased my fitness and agility levels.

This has changed my outlook on life in general, more importantly, I get to spend more time with my son doing something we both love without intruding on his space. I feel this has brought us closer, which can only be a good thing, and I must add that the classes are FUN, FUN, FUN!! The great thing about this form of martial art is that everything is so easy to learn as it is based the body's own natural reflexes.

This makes it so much easier to perform all movements and over a short period of time, the body and muscles program themselves to achieve total ability for responding easily in a self-defense situation.
I took up Pil Sung Do 8 months ago. Since then my confidence has increased greatly and I feel I AM getting fitter and stronger as each lesson goes by, As I used to spend a lot of my waking hours on the computer, I have noticed that I am now becoming a lot faster in my mind as well, and a lot more alert and focused at College.

My grades have gone up from C's and D's to B's. This is all since I started Pil Sung Do. The art itself is very practical and easy to apply as it is based upon natural instinct, and is engineered to deliver maximum power constantly with each movement, with minimum effort. Pil Sung Do syllabus is very progressive and logical as well as comprehensive.

My dad also took up Pil Sung Do after 3 months of taking me to class, we have become a lot closer, which I feel, and I am sure he does as well, is a good thing. It has also changed my outlook on life and the way I treat other people (for the better). It's also incredibly fun.